Our journey
Proudly bringing pets and owners together for over 30 years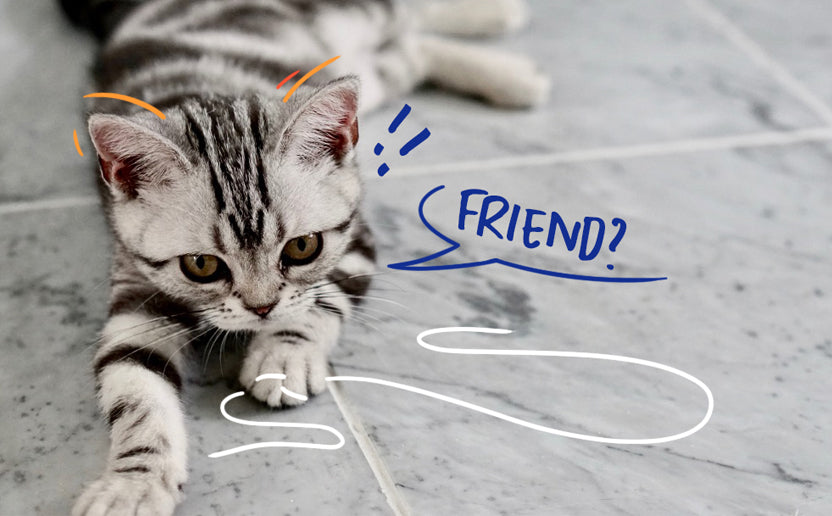 Closer Pets: The new home of the Pet Mate family
Over the last 35 years, we've made a name for ourselves in bringing people closer to their pets – or rather, we've made a few names for ourselves…! So, in 2021, we decided to take everything that Pet Mate, Cat Mate, Dog Mate and Fish Mate stand for and bring them together under a fresh new name. 
We are Closer Pets, and this is our journey.
1986 – A pioneering idea
Founded in 1986 in the UK by Chris and Barbara Kirk, Pet Mate quickly established a reputation for designing unique and innovative ranges of patented pet products. Did you know that Pet Mate launched one of the first and most successful automated pet feeders? As you can see, the ethos of supporting busy owners in caring for their beloved four-legged friends was there from the very start!
1986-2020 – A global brand
Over the next 34 years, Pet Mate left its pawprints all over the globe. The business grew into an international company with staff in the UK, America and China, selling in over 40 countries. Our established and reliable ranges grew to cater to the needs of cats, dogs and fish – and so the Cat Mate, Dog Mate and Fish Mate sub-brands were born!
2021 – A new home
Introducing Closer Pets: The new home for the Pet Mate family.
Over the course of the past 35 years, one value has underpinned everything the 'Mates' have created – bringing owners closer to their pets. Closer Pets arrives with an eye-catching new logo, a fresh colour scheme and a shiny new website, not to mention a whole host of exciting products on the horizon! And, there may be a new name on our collar, but you'll get the same amazing service and innovation you've come to love over the last three decades.